Year after year, DigDash Enterprise continues to expand in order to provide you with increasingly advanced features adapted to your needs. 2022 is no exception and looks particularly promising regarding new features! On the agenda:
A revised and corrected

document factory

with the possibility to integrate comments and create templates.

More intuitive and customizable graphics, especially for maps generated by

OpenStreetMap

.

The introduction of a

data entry interface

to easily enrich your dashboards.

New features for

the dashboard creation wizard

, which makes it possible to prioritize data and to create objectives.

A

comprehensive redesign of the different interfaces

, for a more intuitive handling of Studio and the control panel. With its completely redesigned icons and new colors, our software has gotten a real face-lift!
And this is just a taste of the many surprises that this 2022 version of DigDash has in store for you: Discover the details of these new features below.
MORE INTUITIVE GRAPHICS
OPENSTREETMAP MAPS ARE EVOLVING
DigDash simplifies the creation and customization of maps using OpenStreetMap with two major new features:
A JSON map creation interface to easily add data from OpenStreetMap.
A formatting menu to incorporate highlighting effects and labels, to configure mouse-over actions or to adjust border-width.
And like the icing on the cake, it is now possible to navigate hierarchies and export maps from OpenStreetMap in PDF and PPT formats.


L'Availability of "undo" and "redo"feature
This 2022 update also comes with an "undo" and "redo" feature for creating graphics, accessible with a simple icon.
Easier-to-use studio
New quick-access boards
Studio now has two new quick-access boards:
One to access data models.

The other to access information flows.
At the same time, columns have been redesigned to provide easier access to the different elements of Studio. In particular, it is now possible to click on a link to directly edit a chart model.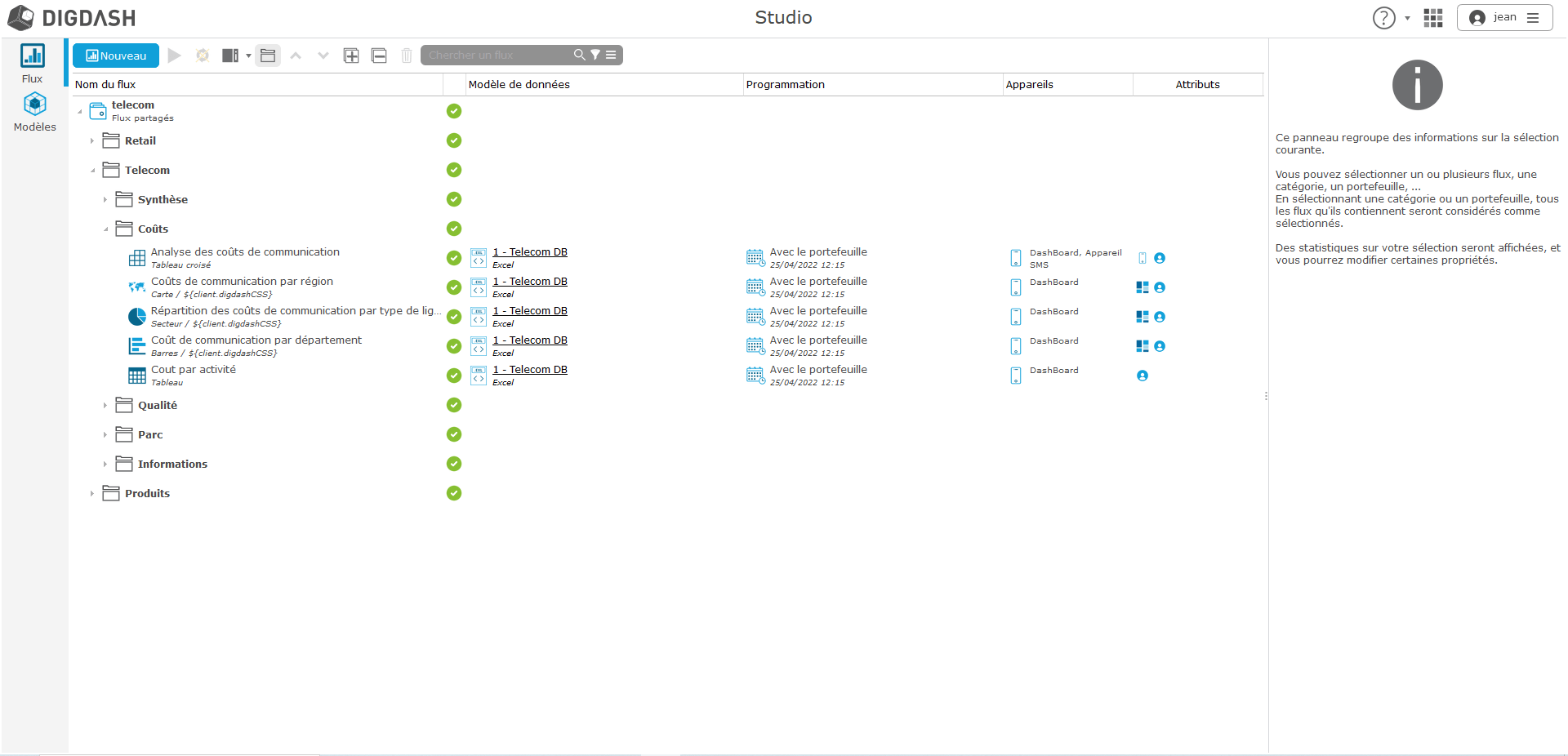 Manager access is changing
Access to the different managers has been completely redesigned for clarity and ergonomics. The drop-down menu has now been transformed into a mosaic with brand-new icons.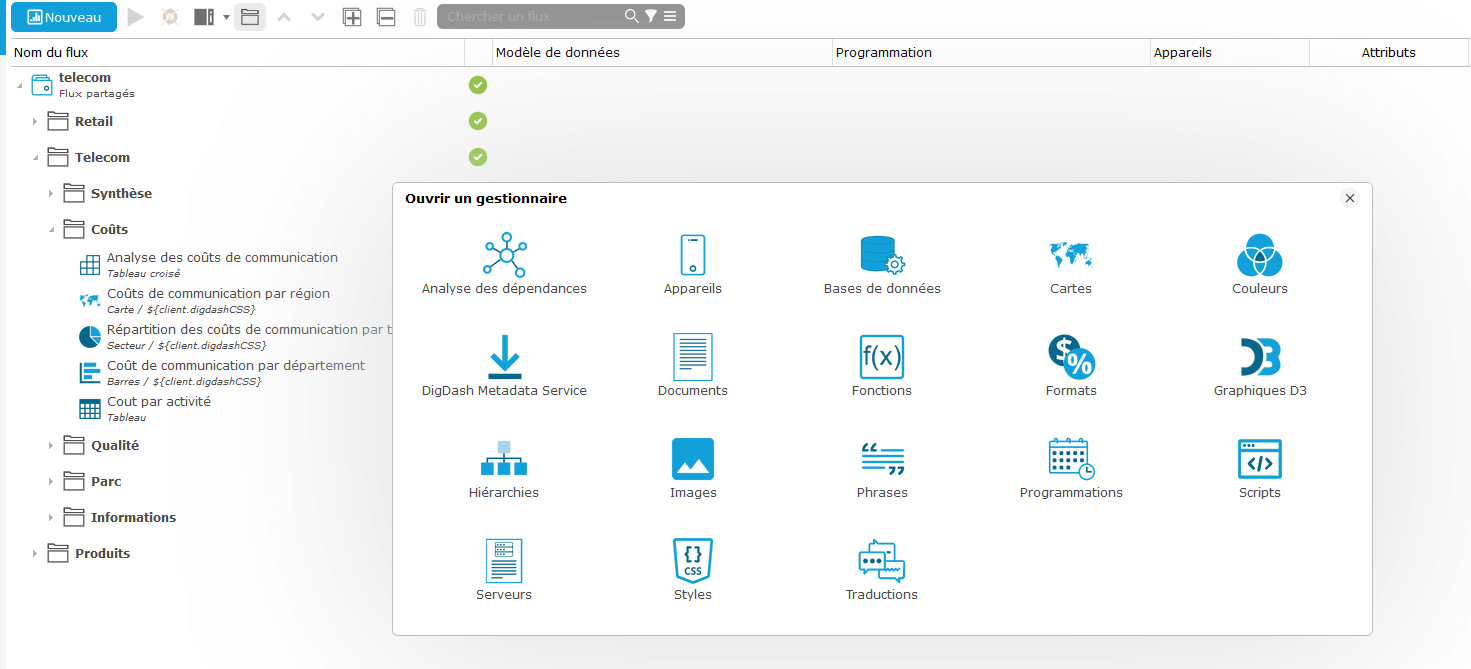 Availability 
2022 is also marked by the availability of a brand-new contextual help in Studio. Depending on the actions performed, messages in the form of speech bubbles appear to guide new users and help them master the tool, particularly when creating data models and graphs.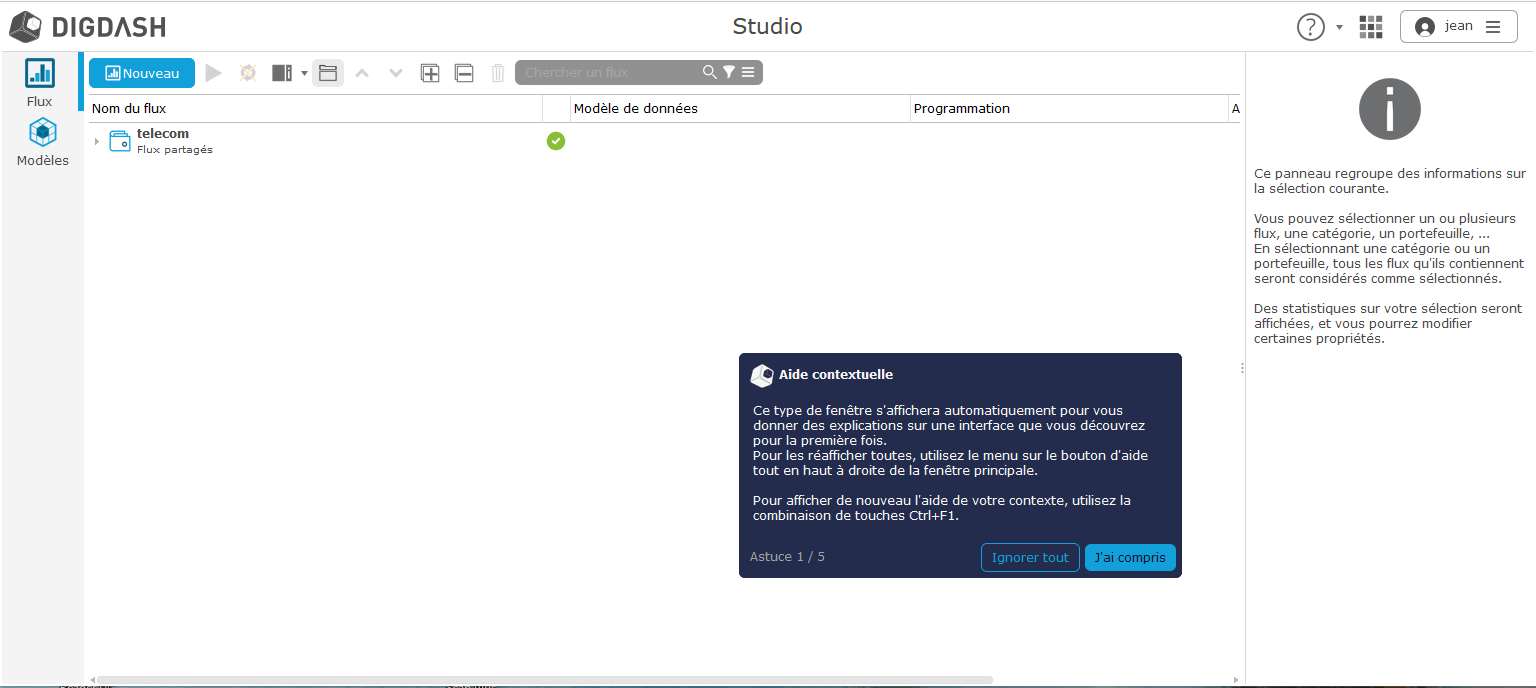 The document factory continues to improve
Integration of comments
The Document Factory has been enhanced with a new and much-needed feature. You can now add comments to your dashboards in order to integrate them into your exports (PPT, PDF, HTML).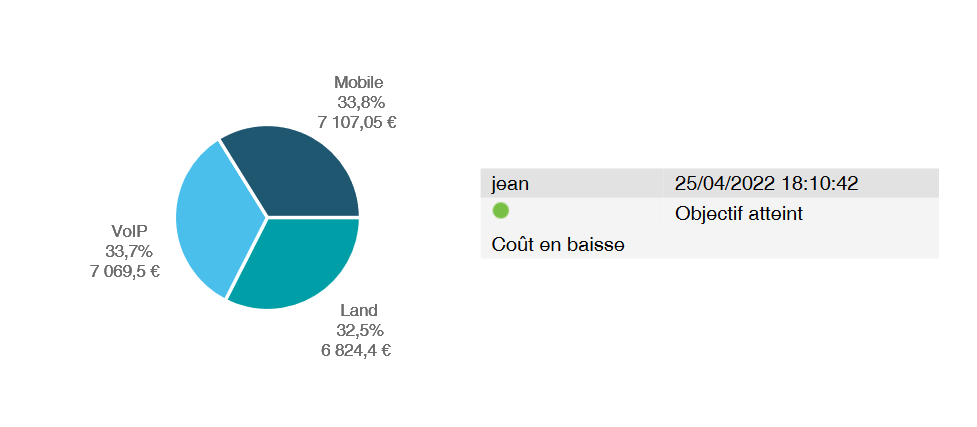 Creating templates
To save time on formatting, DigDash now allows you to create and save your HTML document factories and use them as templates for creating your new documents.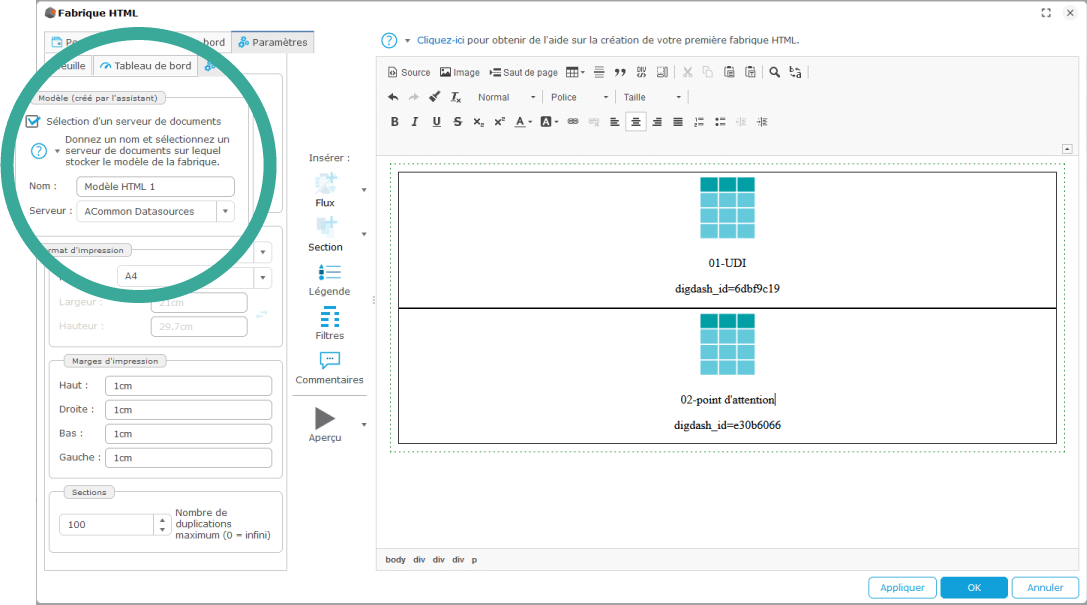 Something new for data models
Addition of an IODS connector
DigDash is enriched with a smart IODS (Input Output Data Source) connector, perfect for completing a data set. For example, if you have postal addresses, the IODS connector allows you to retrieve GPS coordinates via an API. Additionally, it is also able to connect to any type of program to transform, extract or create data.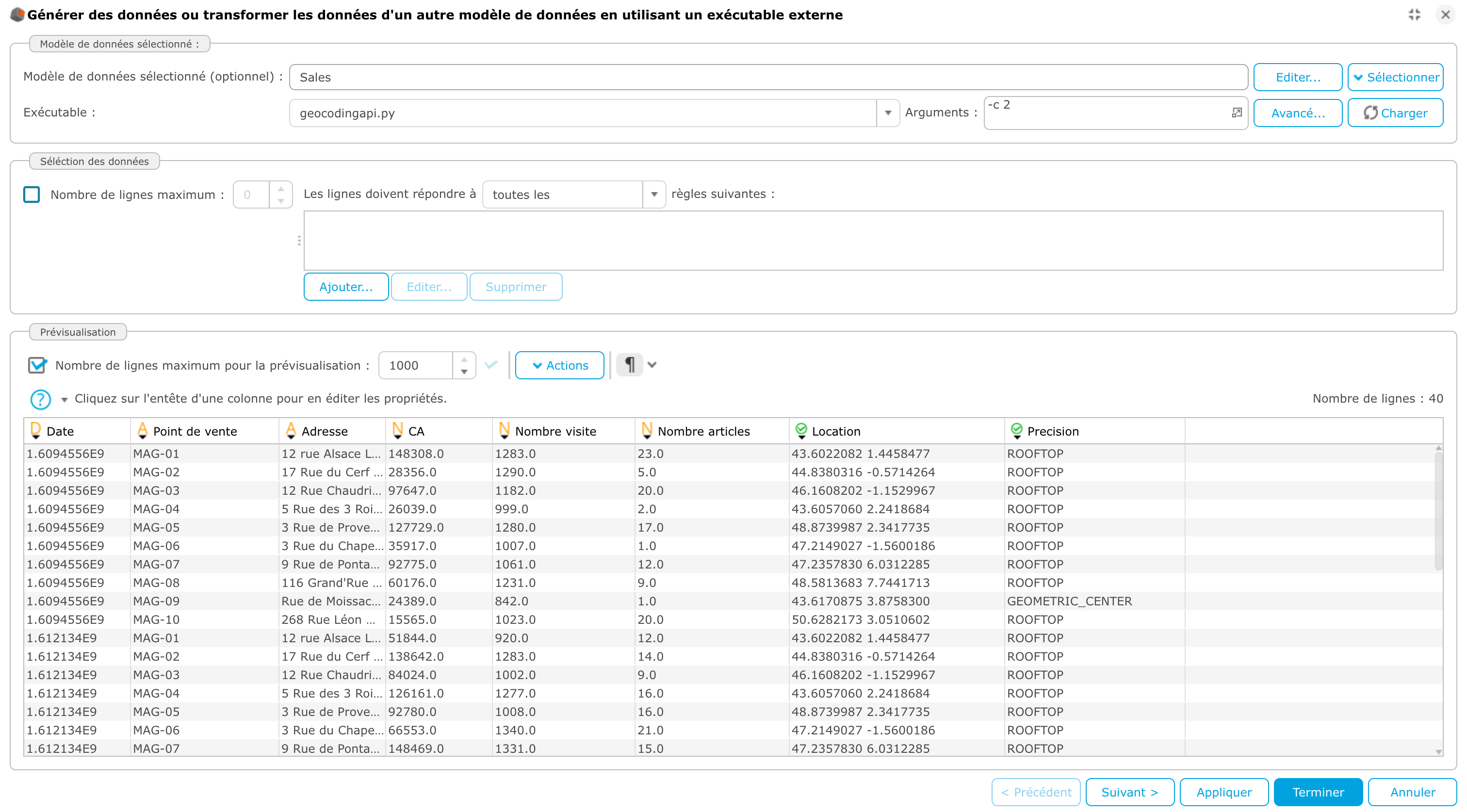 SQL live query
A new SQL Live query feature allows you to query data sources directly, without generating a cube first. In other words, each action triggers a new query to the database, in order to take into account any updates and optimize the amount of data retrieved. This advantage is particularly interesting for databases optimized for Live Data such as Vertica, Snowflake, etc.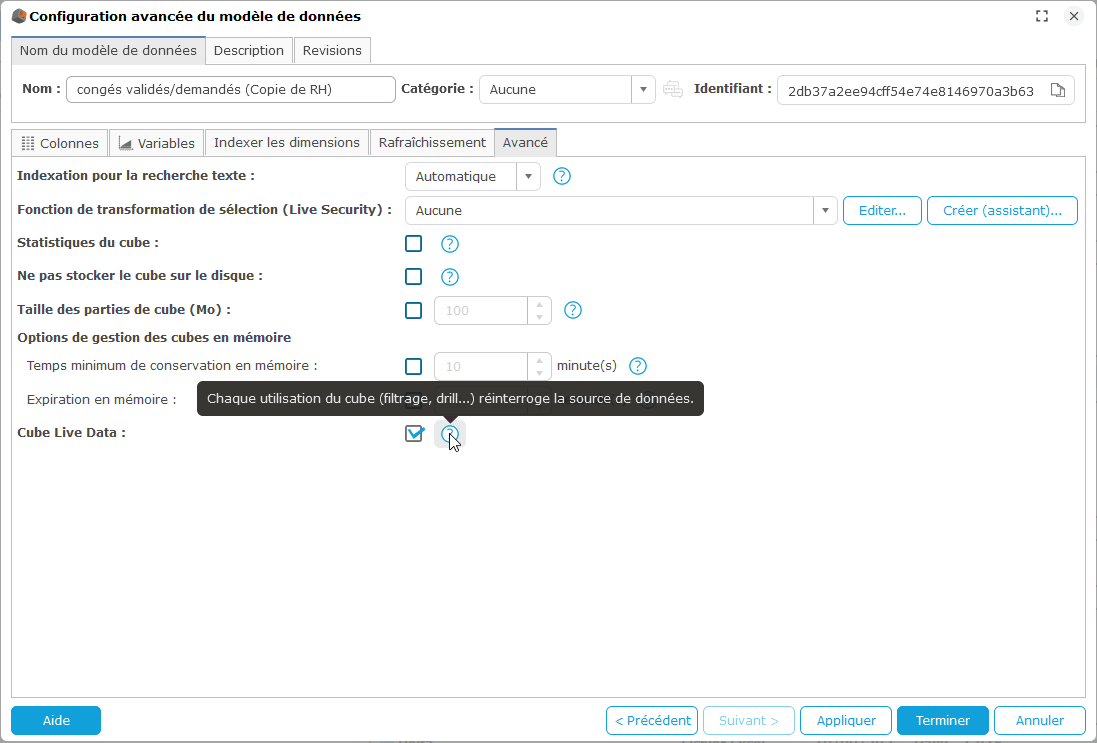 Data model chart
With Studio, it is now possible to visualize the dependencies between different data models and flows. Thus, the data model chart gives you access to the architecture of data models, their programming, customization, etc. It is an exhaustive vision of the existing system which, for instance, allows for easy representation of the impact of a modification on other data models or charts.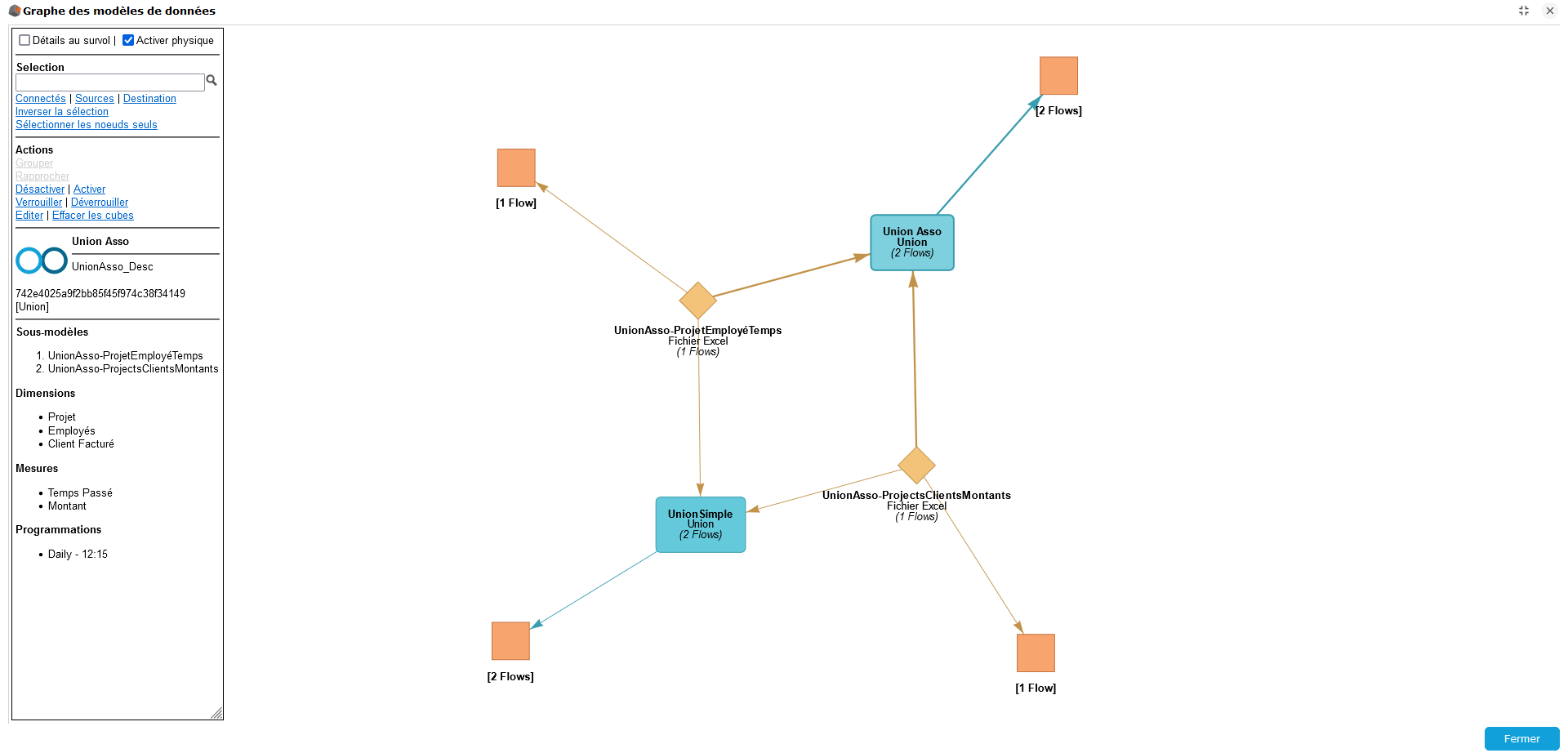 Dashboards are full of new features
Data entry interface
Data entry is introduced into DigDash to help you enrich your data more easily. To do this, you can create simple or more advanced forms, such as survey forms or budget entry forms. Business users only have to enter the data in these forms, and it's done!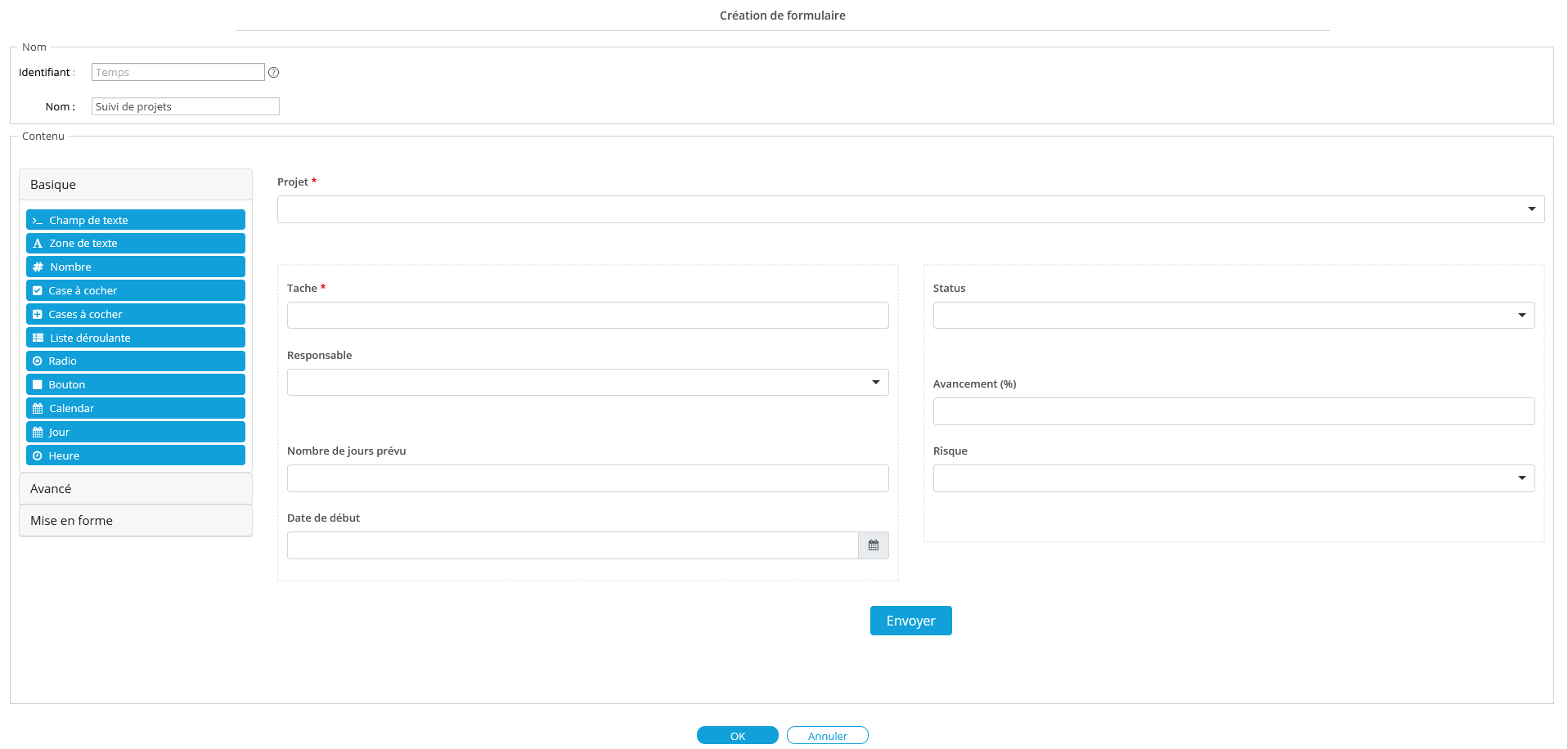 New features for the dashboard creation wizard
The dashboard creation wizard also has new features. Thus, it is now possible to create data hierarchies or to import them from the shared hierarchical dictionary. Very useful to classify your data by continent/country/region/city or by group/subsidiary/department/service.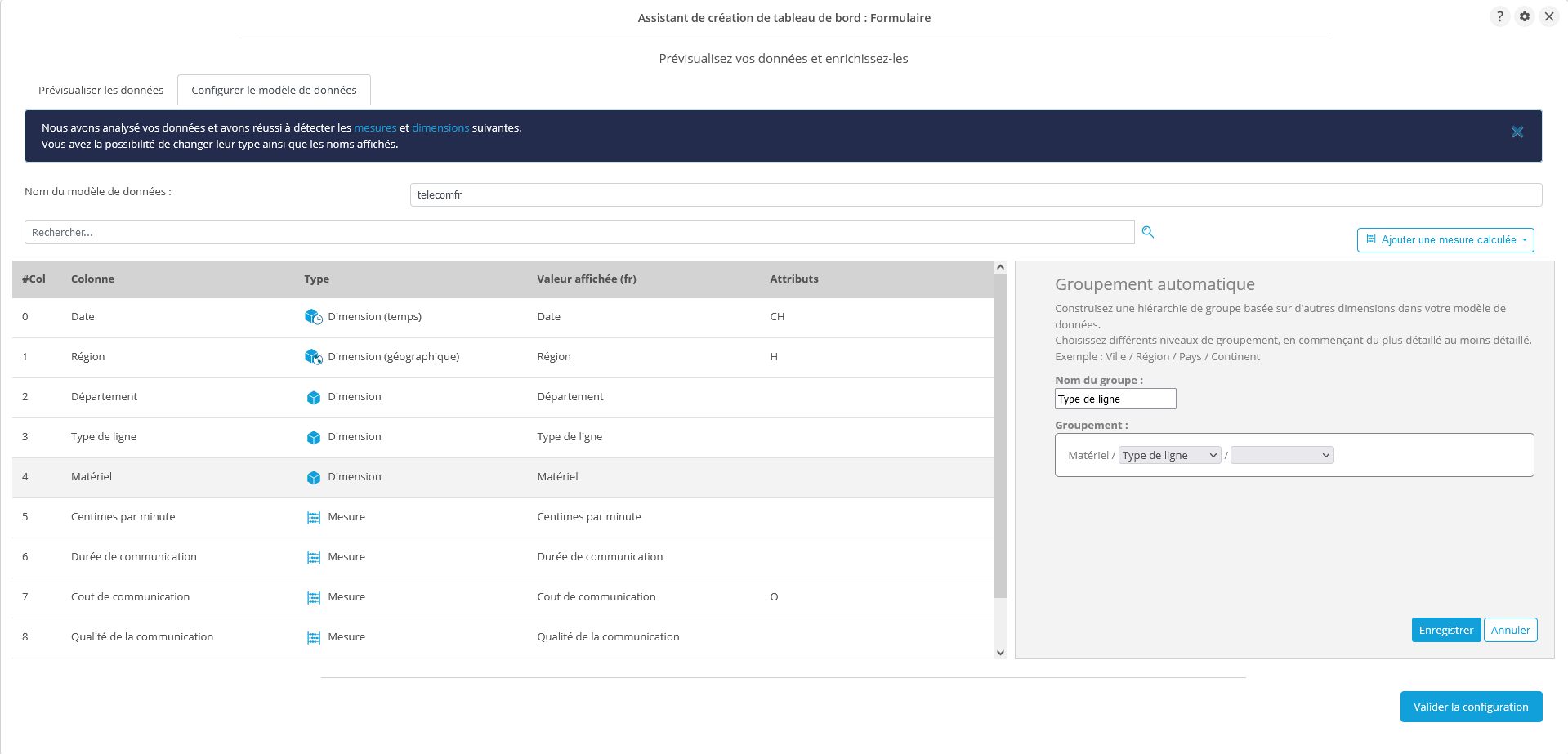 This new wizard also allows you to create objectives whose values and colors are entirely configurable. This way, you can graphically represent the evolution of your results according to your objectives.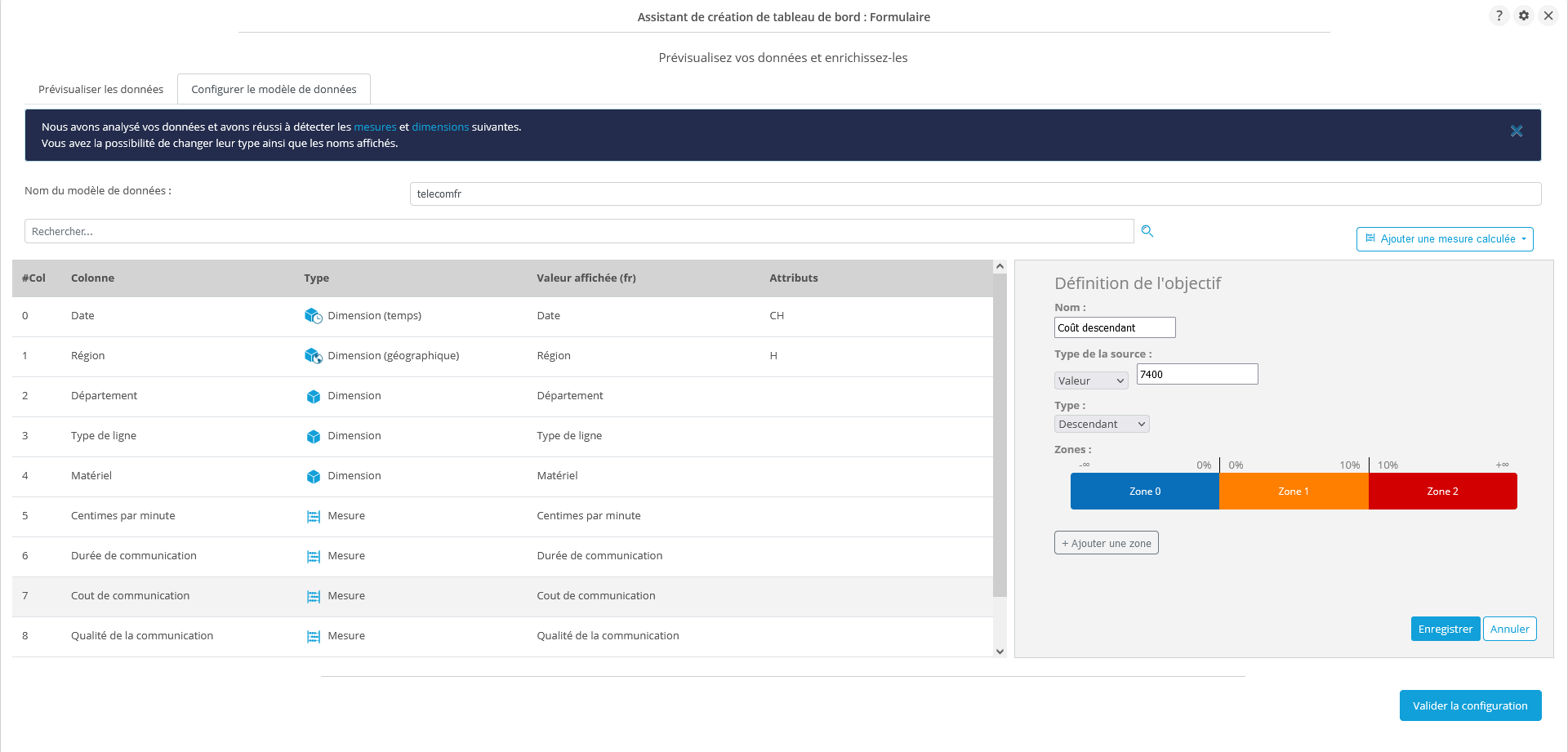 Finally, the dashboard creation wizard is no longer limited to data from flat files: it can now be used on all existing data models (databases, OLAP, etc.).
More intuitive ad HOC analysis 
Regarding ad hoc analysis, users can now add filters to interact with their graphs and make them evolve independently.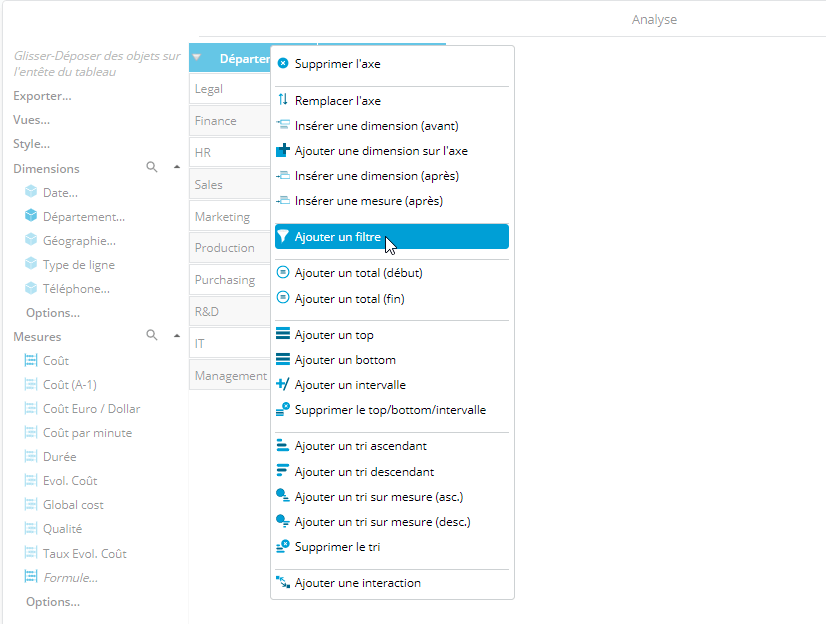 Improved dashboard editor 
Henceforth, a link to the studio will enable you to access all the graph configuration features directly from the dashboard editor.
Finally, to avoid registration conflicts, the user can know immediately if one of their collaborators is making changes on the same page as they.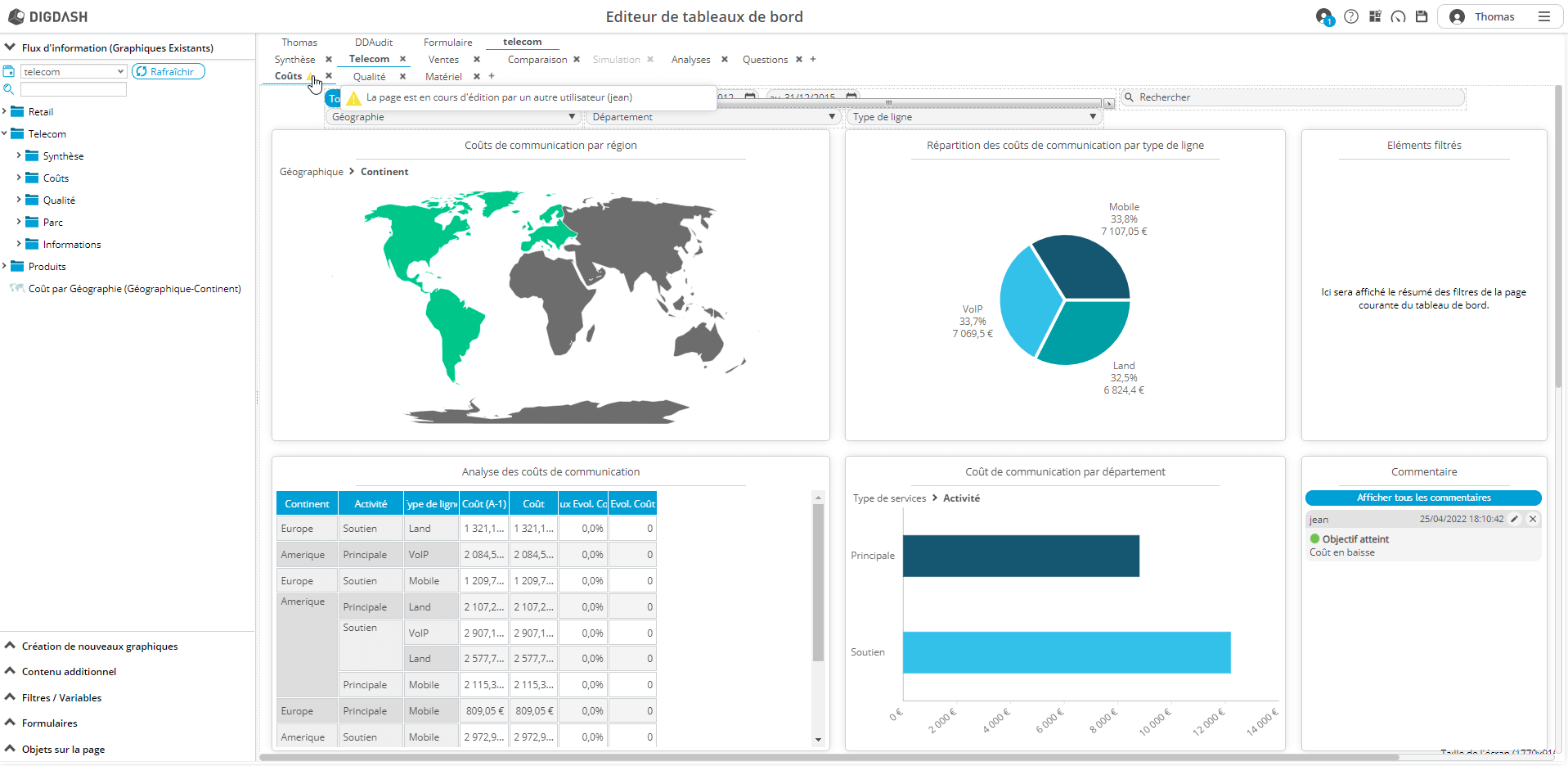 Completely redesigned configuration interface
Last but not least, the configuration interface has been completely redesigned.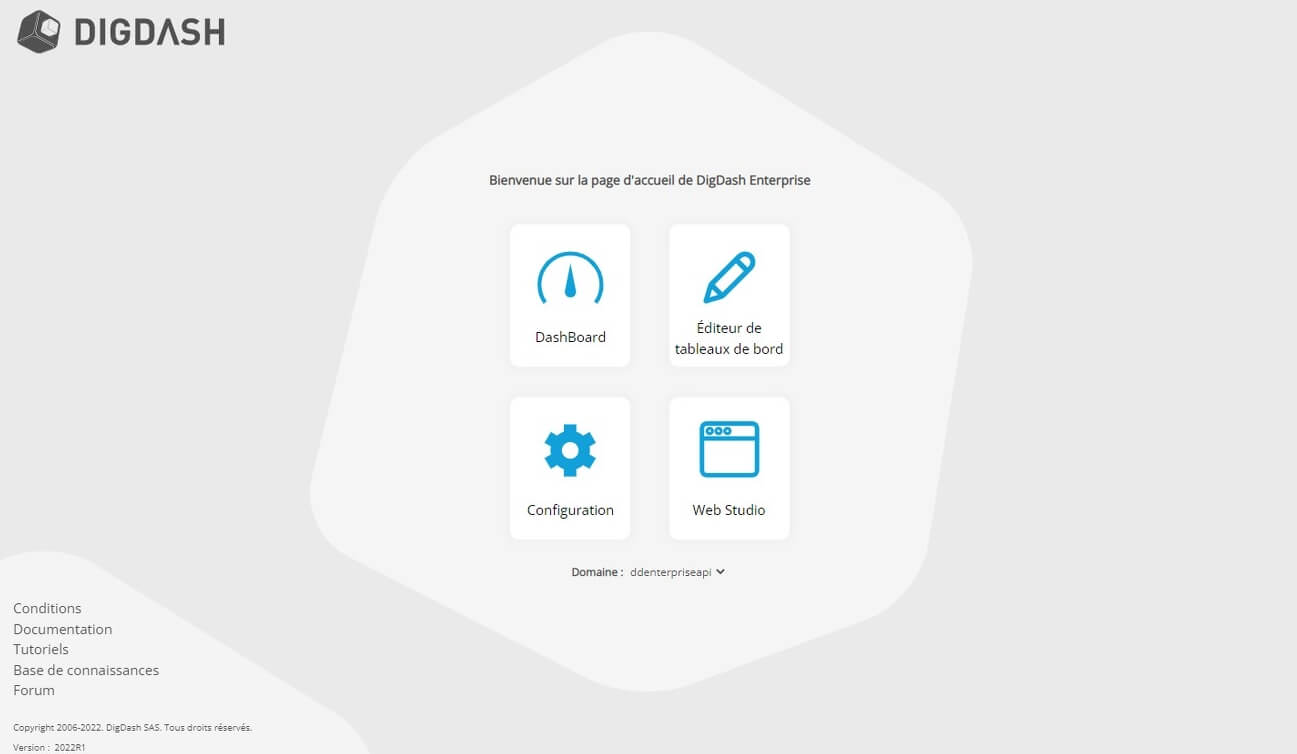 The license and user management features have also been simplified. It is also possible to manage licenses directly from the user management page.

A brand-new interface is also available, making it possible to import a list of users from an Excel file without using a script.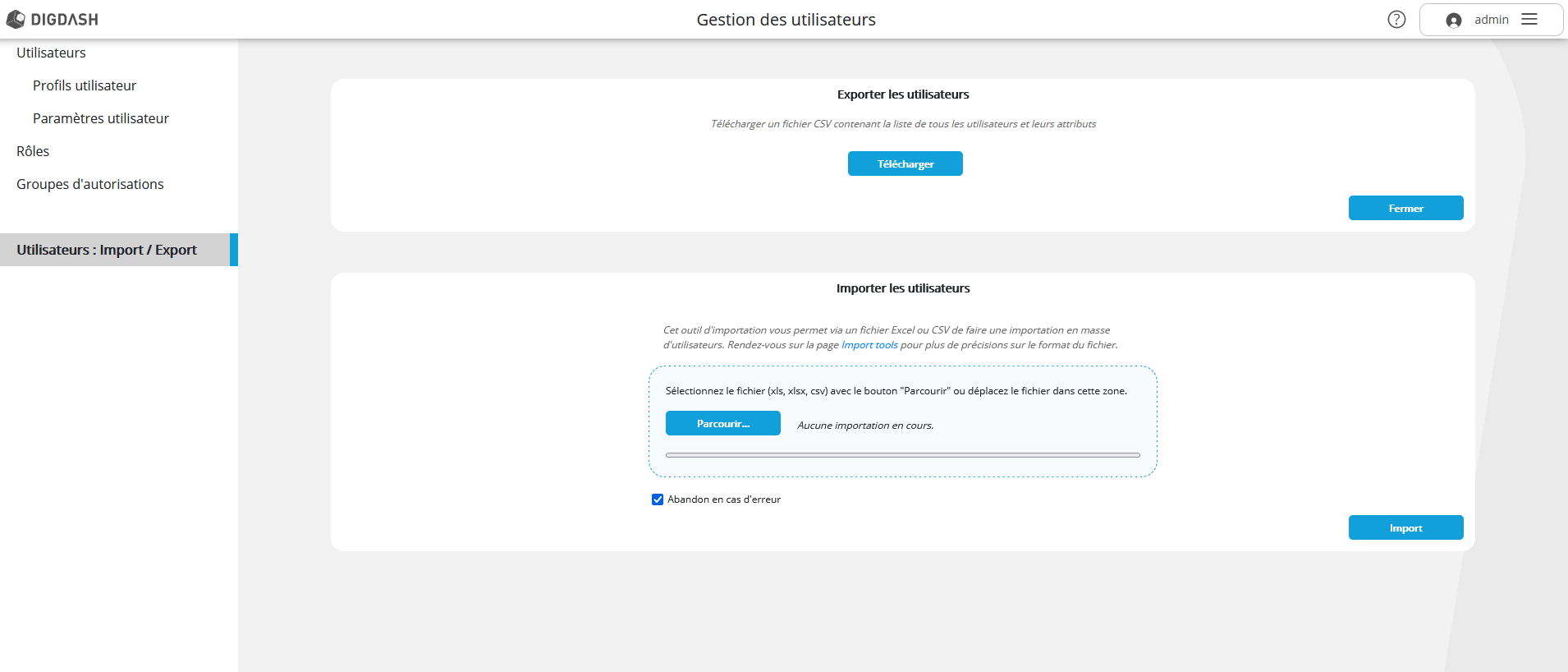 Finally, the available user languages have been greatly expanded. Specifically, DigDash now supports multiple language variants for the same language, such as British English and American English.

With this range of new features, DigDash focuses more than ever on ergonomics and simplicity. From graphic design to dashboard editing, through the document factory, everything has been put in place to help users better process, analyze and display their data. Not to mention the addition of new configuration options, to offer you a Business Intelligence tool that best suits your needs.