We will not go back over the choice of KPIs in this article, but we should remember that they must be geared based on what they are intended to measure (it is therefore a ratio between two intervals that is periodically compared), and assess the achievement of both operational and financial performance. However, bearing in mind that financial ratio is only the result of a business action, a purely operational act.
BI challenges
It is important to notice from the outset that a Business Intelligence (BI) project has three major challenges:
The processing of all the data from different sources to generate a common base for the whole company (Datawarehouse). This phase, referred to as Master Data Management (MDM), is crucial and should not be neglected in any way. This is the preliminary stage, the very foundation of a good decision-making project;
Data mining: it is becoming increasingly more important to mix, in a Big Data environment, a wide range of data to appreciate their influences;
and the development of effective and shared visual aids by means of a cross-organizational approach (there is a growing quest to make 'accessible' structures and merge them into a single financial unit shared at all levels to ease and encourage communication).
All with the aim of 'providing decision-making managers with essential information so they can make informed decisions'.
The main objective is thus to make decisions, and as far as possible the best ones, to operate commands, and to adjust trajectories by integrating each department (sales, manufacturing, supply chain, HR, IT, marketing, etc.) with its own KPIs. All these KPIs interact with each other through a common tool, and not through the coordination of thousands of Excel files, the limits of which are regularly mentioned.
The needs of the Finance function
It should be noted that each department must be asked beforehand to define the overall 'roadmap', the strategic vision. This is carried out by means of a Corporate Performance Management (CPM or EPM) solution to organize the budget process. Data Visualization solutions, just like dashboards, complement the consistency of performance management.
Furthermore, given the growing uncertainties in our environment, some people are even talking about 'improbabilities' in the crisis we are going through, and that is why financial management must be increasingly agile, reliable and responsive. As such it cannot rely on unstable, faulty, limited, imperfect, and even complex-to-use solutions in its daily implementation.
Thence, it needs to constantly play and adjust settings, make projections, combine internal data in bulk with insidious external data, and explore them to see how they interact using learning algorithms close to some sort of augmented intelligence. In this respect, finance professionals can quite easily take on the role of Data Scientists, without replacing them, as they are involved in very complex analyses in addition to their role as Data Analysts.
We will also look for a self-service and user-friendly tool that offers the ability to explore, model, and communicate better in a bid to drive the company's global strategy on a daily basis and involve everyone, without exception, by closely and regularly scrutinizing both operational and financial drivers.
DigDash, the solution of choice for performance management
This is therefore where lies all the interest in a tool like DigDash, whose performance and functionalities are often compared to other BI market solutions such as Tableau, Power BI, or Qlik Sense. However, a major difference, and not the least, is that beyond meeting the main objectives of the financial departments described above, DigDash is a French editor.
The solution includes an Extract Transform Load (E.T.L) layer which enables the first challenge of a decision-making project to be met: create joins between all the data in order to analyze them as a unit. It thus ensures the three functions described above:
Internal and external data extraction in very disparate formats by means of a large number of connectors. Bear in mind that these data must constitute the 'common language' of the organization (referred to as nomenclature or single repository).
Transformation functionalities to ensure cleaning and formatting by means of an easy-to-use toolbox (drag and drop objects).
Then a Loading interface that will ensure their reintegration into a single query base.
However, although DigDash offers the possibility to refine the data and thus produce useful information, the solution especially has powerful features to build and share visuals and reports. Essential elements that management controllers and business managers need on a daily basis to 'drive their performance', in addition to all the functionalities to match granularity in analyses, and to tell a captivating story during more institutional presentations (with DigDash, you can really conduct Data Storytelling).
DigDash intelligently guides developers in the choice of charts, relying on a very large palette, to break away from the difficulties very often encountered when trying to explain and communicate complex information.
DigDash is essentially a tool in the hands of business users (for finance functions) who will be able to access in Pull mode up-to-date information in real time that is vital for their daily performance management. It is important to remember that operational data (production capacity, absenteeism rate, inventory shortage rate…) are all ratios that impact financial performance indicators.
DigDash is unquestionably a complete solution for finance functions in their quest to support performance management. If Business Partners or Performance Managers are discussed over and over again is because finance functions have an increasingly central role in 'helping' decision-making, which implies relying on solutions as robust as they are agile, such as DigDash.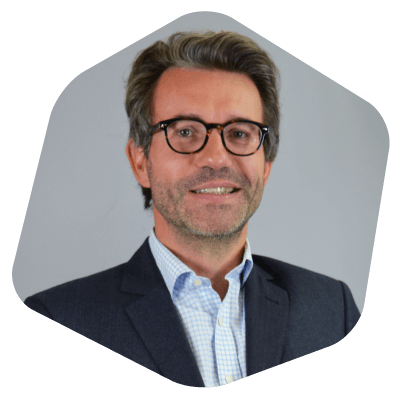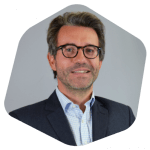 Cédric FRADIN has held several CFO positions for more than 20 years in large groups and SMEs, mainly in distribution and services.
He has a degree in Law (Specialized Graduate Diploma in Private Law) and Finance (Specialized Graduate Diploma, Certificate in Business Administration, and Master's in Accounting, Control and Auditing).
He is currently CFO of Altitude Infrastructure Holding, the first alternative operator on Public Initiative Networks (RIP) in optical fiber.
As President of the DFCG in Normandy, Cédric FRADIN teaches Master's courses in Management Control on the Digitisation of Finance Function.
He also supports financial departments in this transformation, and writes forums and white papers dealing with these challenges on the optimization of performance management in coordination with editors and solution integrators.